How
Google Search

works with your

SEO

in 2023?

February 04, 2023

Rankinity is a single indicator of your SEO performance!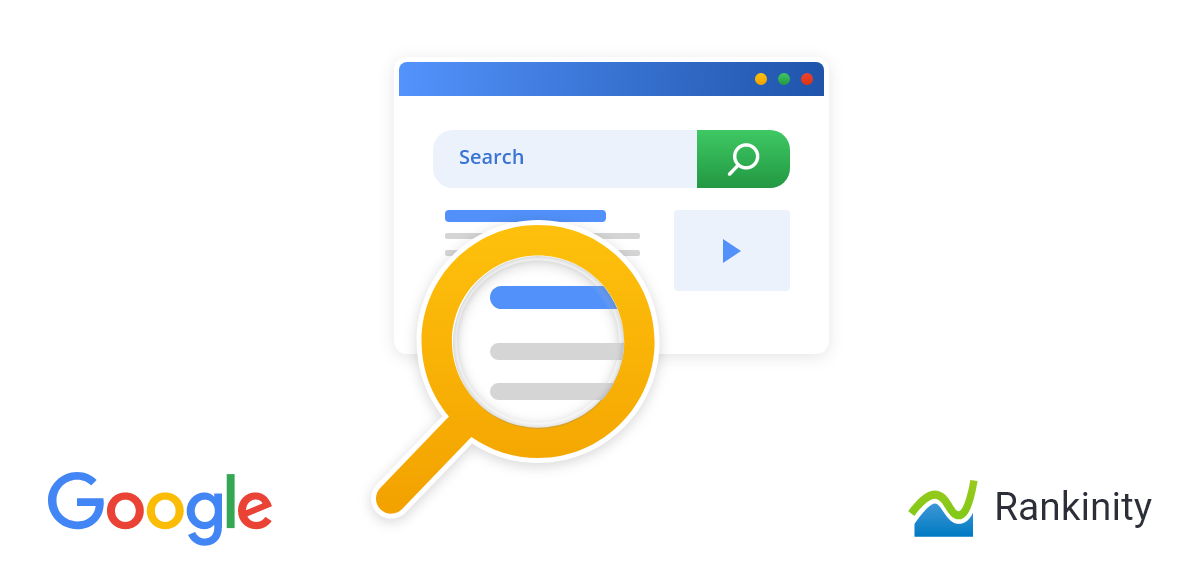 How does
Google Search

work in a nutshell?

With the amount of information available on the Internet, finding what a user needs is almost impossible without using some formula to sort these results. Google's ranking systems are designed to do that: sort through the hundreds of millions of pages in the search index to find the most relevant and useful results in a split second, and present them in a way that helps user find what they're looking for.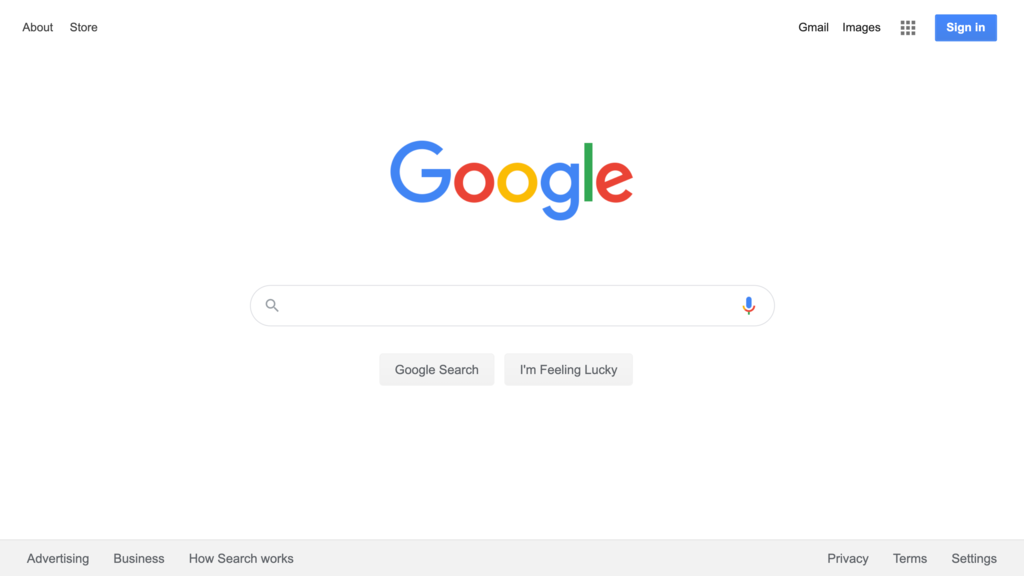 Ranking systems consist of more than one algorithm. To provide the most useful information, search algorithms consider many factors, including the user query syntax, the relevance and usability of landing pages, the sources competence, location and personal preferences. The weight of each factor depends on the nature of the user query.
To ensure that search algorithms meet high standards of relevance and quality, Google uses a process that includes automated real-time tests and trained Search Quality Raters from around the world (working remotely for Google).
Determining
query type

and meaning

In order for Google to return relevant results for a user query, it first needs to determine what information the user is looking for. It's the task of determining the type of query. The types of queries can be as follows - informational, transactional and navigational. Understanding the type is usually related to the language as an important aspect of search. Google builds language models to decipher which words in a user query have more weight and which have less.

This includes interpreting spelling errors and trying to automatically determine query type. For example, Google's synonym system helps the search engine understand what user means when they type words which have different meanings? It allows Google to match "how to change a light bulb" to pages describing how to repair a light bulb. This system greatly improves search results and took many years for Google to develop.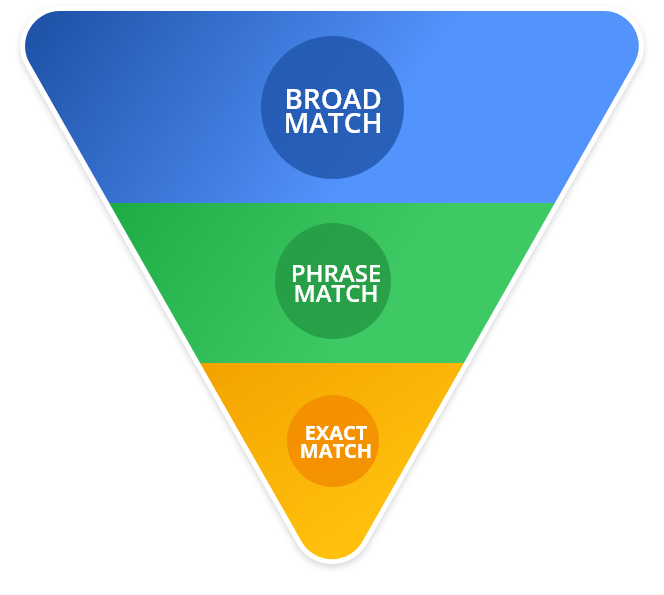 In addition to synonyms, Google's search algorithms also try to understand what category of information a user is looking for. Is it a very narrow or very broad query? Are there words like "reviews," "photos," or "hours of operation" presented in the query?
An extremely important aspect of query classification is to determine if the query is looking for fresh content. If a user searches for trending keywords, Google's algorithms determine this as a signal that fresh information is more useful than older pages. If a user searches for the latest "barcelona match results" or "Microsoft revenue" they see the most recent information.
Ranking based on
internal page optimization
Google's search algorithms always analyze page content to determine what a user is looking for. When a web page contains the same keywords as the user search query it becomes the main signal of information relevance. The page is most likely relevant if these keywords are found within the text of the page and in the headlines. Beyond simple keyword comparisons, Google uses aggregated and anonymised data about how other users interact with this page (behavioural factors). Typically, Google uses this data for neural networks machine learning.
While Google tries to use as many metrics as possible to assess relevance, it is not designed to analyze subjective concepts such as viewpoint or the political focus of a text.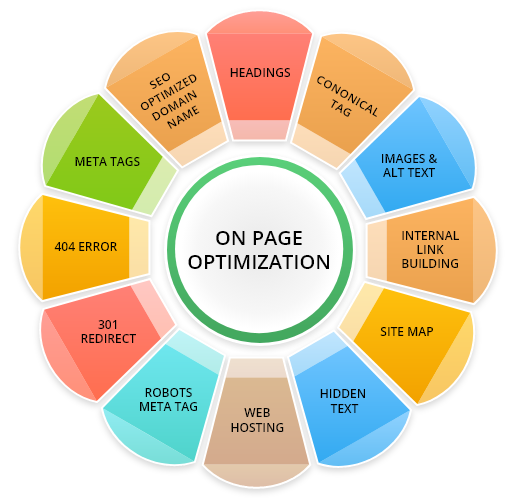 Ranking based on
backlinks
There are thousands or even millions of pages with potentially relevant information for everyday queries. Google uses algorithms to assess the usefulness of these pages to help search system put the best pages at the top.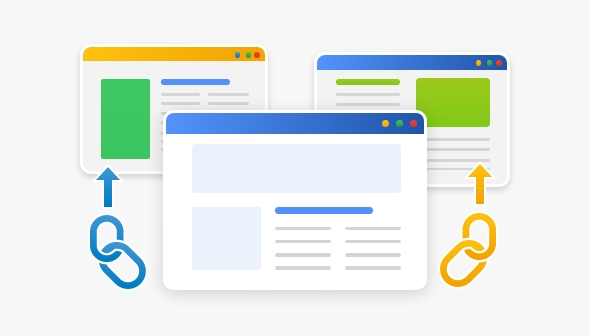 These algorithms analyze hundreds of different factors in an attempt to find the best information in the Internet. It has to detect the freshness of content, the number of times a search query is repeated and how user-friendly a page is. To assess the reliability and authority of a website, Google looks for sites that link to it for similar queries. If a website's page is linked to other well-known sites, it is a good indication that the information is of high quality.
There are many spammy sites on the web that try to reach the top of search results by using keyword repetition algorithms or buying weight passing backlinks. Such sites tend to provide a very poor user experience and can even harm and mislead inexperienced users. To prevent this situation, Google uses algorithms to detect spam and remove spam pages from search results.
Ranking based on
behavioral factors
Google evaluates page usability to rank search results and always promotes more usable pages in search results compared to less usable pages.
Google's algorithms analyse whether the site displays correctly in different browsers, whether it works correctly for all types and sizes of devices (including desktops, tablets and smartphones), calculate page load speed for slow internet connections, etc.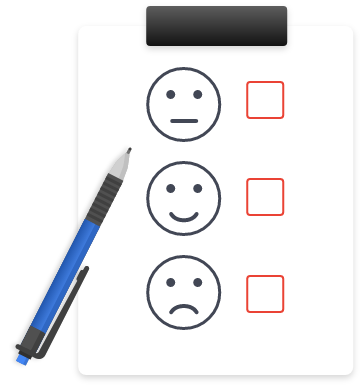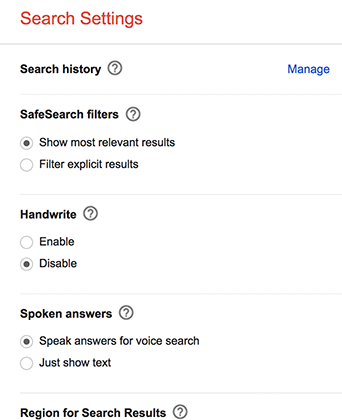 Query context and
search settings
Google always uses information about your country and location to provide information relevant to your region. For example, if a user is in Barcelona and enters the word "soccer" into the search box, Google will first show results about spanish soccer related to Barcelona. If the user searches for "soccer" in LA, Google will rank results about soccer in LA higher. Google's search settings are an important indicator of which language will be preferred and which search results will be hidden (we're talking about the SafeSearch tool that helps filter out explicit results).
In some cases, Google can personalise search results by using a user's query history. For example, if a user searches for "Barcelona" and recently searched for "Barcelona vs. Arsenal," this could be an important indication that the user is looking for information about the soccer club, not the city.
Google PageRank and
ranking factors
Google's ranking algorithm include more than 200 ranking factors. The main one is PageRank. PageRank evaluates websites based on the quality and quantity of backlinks.
When some website puts a link to your website on its page, Google considers it as confirmation of the authority and quality of your site. Thus assigning you a higher rank for this search query. The greater the weight of the website from which the link comes, the better.
Google hides the details of the implementation of the PageRank algorithm. Some companies try to develop their own quantitative metrics that imitate the PageRank algorithm. Usually this metric is related to the authority of domain. The higher the authority of the domain, the better.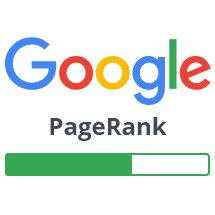 How to
improve positions in Google

with keyword research?

Keyword research and analytics is the core of successful SEO. Keywords are fundamental components to achieve high positions in Google rankings. Make sure your keywords are relevant to your landing pages. Here are some necessary steps to ensure the right relevance:
Step 1 - Identify a
list of topics

that your content focuses on

Identifying the topics that potential customers can search for online is crucial to attracting traffic to your website. Choose keywords from the topics you want and form your content plan using keywords from those topics.
Step 2 - Create
keyword lists
Create a list of keywords that you will embed in your content, keeping in mind its thematic focus. Use these keywords as backlink anchors and your pages will have more weight in Google's ranking scheme.
Step 3 - Look for
keywords in related topics
Always look for similar terms using keyword research tools. Creating keywords around related terms will help attract users who look for slightly different keywords.
Step 4 - Use
low-frequency queries

extensively

Key terms (short and generic keywords) and long (low-frequency) keywords are very effective for the relevance of your pages. Highlighting your text with specific and related keywords is the key to traffic attraction success. The site will start ranking for these queries if you can optimize your pages for high-frequency keywords. However, it's worth remembering that over 70% of search queries are long low-frequency keywords. Also, keep in mind the conversion rate for low-frequency keywords is noticeably higher.

Integrating these steps into your SEO strategy will help increase your website's visibility in Google's search rankings. Google's algorithm will consider your website to be more authoritative and useful, ensuring that your company's position in the search engine rankings increases steadily.
How to improve your
SEO?
How to
improve my positions in Google

with in-page optimization?

In-page optimization, also known as technical optimization, involves aspects of SEO that relate exclusively to your website. The intricacies of text, blocks, and headers optimizing on your website page serve as another ranking factor for Google.

Some of these optimization factors include:
Fresh, high-quality content. The right number of words on the page (minimum 500 words).
A targeted keyword phrase integrated into the title, sub-title, and main body of the content.
Links to the right authoritative sites from your pages and backlinks to your own site.
The list could go on for a very long time, but if these page optimization criteria are used to their best advantage, if done correctly and efficiently, the results are amazing. Page optimization creates another opportunity for your website to get noticed by Google and rank well in relevant search queries. The most effective way to deal with technical issues is to do a SEO audit.
How to improve positions in Google with high
authority backlinks

?

Make sure that the links on your website are correct and lead to pages that match your keywords and content. This increases domain authority, which plays a key role in how Google ranks websites. Links to competitive and relevant keywords and quality content are very important for successful ranking in Google.
How to
increase website authority?
While Google's ways of ranking websites are not always clear and certainly never easy, there are many strategies and methods to identify the right factors in order to rise in Google's ranking system. Keep your content relevant, build link mass, integrate relevant keywords and phrases and thus increase the authority of your website.
F.A.Q. about
Google ranking
- 1 -
How long does it take to achieve
ranking success

?

It usually takes around 4-12 months to get tangible results. If you run a focused SEO campaign and move quickly, you'll start to see an increase in Google positions in 2-3 weeks.
- 2 -
What makes a
good keyword?
Finding the right keywords for your business should always be related to a person's search intent. Think about the ideal page a user typing a certain keyword is looking for. As a clue to determine search intent, analyze the top pages on Google.
- 3 -
Would I rank higher if I added
more content to my page?
Absolutely not. More content alone won't help you rank higher. You need to add content that is a priori useful to the user for their search objectives.
- 4 -
How to get
backlinks?
The first step in getting backlinks from respected websites is to create quality content that the owners of those sites will want to link to. The next step is to promote your content so that website owners will know that it's available for backlinks.
What users are saying?
our rating overview
204 votes
* You could rate Rankinity only once.
If you try to do it more times, you'll change your previous value!
View your positions
right on your phone
Get 300 checks per month
absolutely FREE!
No credit card needed. No strings attached. 👍