Google
PageRank Checker

in 2021

Rankinity is a single indicator of your SEO performance!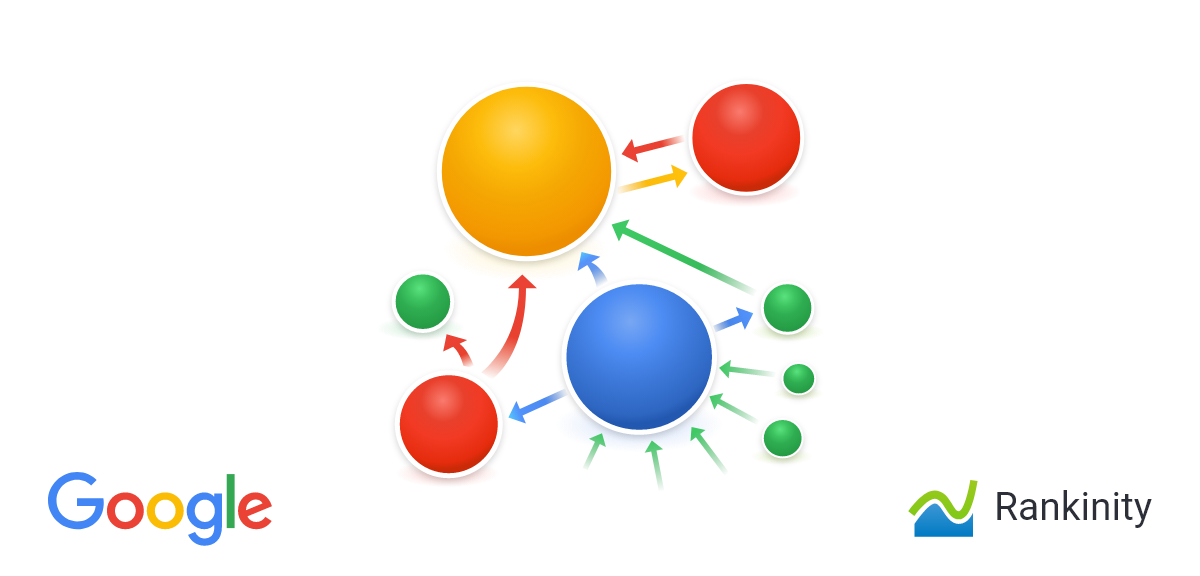 Short
history

of Google PageRank algorithm

Google currently dominates the search engine market with a market share of over 90% of the global search. This proportion makes the market distribution rather lopsided.

Google stores and processes billions of web pages in its index. It uses the mathematical algorithm PageRank (or PR for short) in order to rank each of these pages.

PageRank plays an important role in the task of ranking websites, it is always useful to know the PR of your site and even the PR of your competitors.

However, it is no longer possible to do this legally because Google has stopped assigning PR to websites since 2016. Google officially announced that the open PageRank metric would no longer exist back in 2013. And in 2016 it nullified PageRank for all sites in the internet.
Why PageRank was so
important?
PageRank is a mathematical algorithm that measures the importance and authority of a web page by counting the number and quality of links to that page. It had a logarithmic scale and showed a page rank value between "0" and "10".
The more links page had and the higher quality they were, the higher was the PageRank.
PageRank was important for webmasters because it was one of the most important indicators that Google used to determine the position of sites. It helped the search engine to determine the most credible page for a particular query.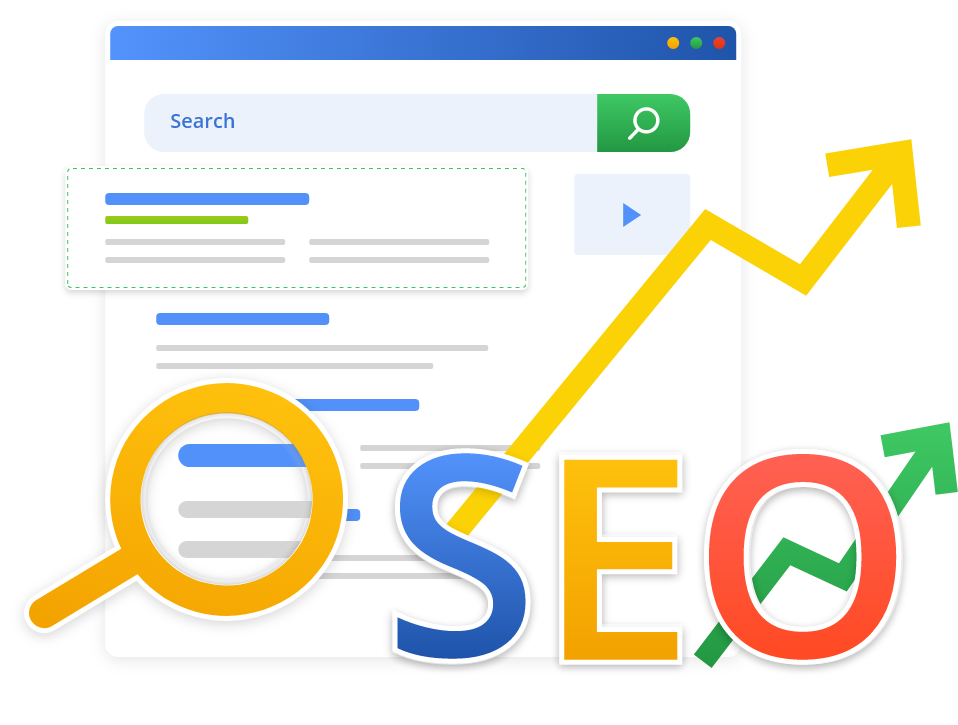 Backlinks are one of the most important ranking factor for Google in the past and they still are today. By checking the PageRank of your website, you could get an idea of the number and quality of backlinks to your site. Google has always recognized that PageRank was important to it. However, it is no longer public.
And while PageRank is a trademark of Google, other search engines use similar methods to internally determine how to rank web pages in their search listings.
Nevertheless, be cautious about checking PR scores using the various Google PageRank Checker Tools. All of them are unofficial and may give different indicators. We suppose, that the data they provide is actually fraudulent.
Checking PageRank in
Google Toolbar
How could you check your PageRank before
2016?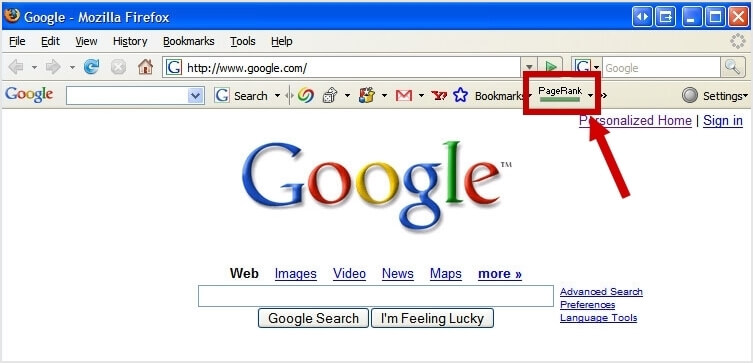 In the mid-2000s, Google started displaying PageRank figures with a calculator tool called Toolbar. This tool used to show PR figures in logarithmic scale directly in the user's browser.
For quite a long time, Google Toolbar was updated on average once a quarter. But over time, Google began to scale back its support. On April 15, 2016, the search giant officially phased out the PageRank Data Toolbar and removed it from the public domain, leaving it as a secret tool of its internal ranking mechanisms.
Although PageRank is no longer public, it still exists and it is used by Google as a ranking signal for his search results.
That's why various Google PR Checker tools remain on the market. According to their creators, you could check the PageRank of any website in the internet.
However, the correctness of this data is very doubtful as it is almost impossible to verify!
No data publicity for
Google PageRank Checker

any more?

Google PR Checker is a series of free online tools to check your PageRank. It works like page rank calculators.

As you remember, PageRank is a measure of the perceived quality, authority and reliability of an individual web page within a Google search. Thus, the algorithm for calculating PageRank does not depend on the specific search phrase of the page. According to the co-creators of these tools, Google PageRank Checker integrates modern algorithms based on Google's latest updates and recommendations to provide incredibly accurate results.

However, Google does not make this data publicly available in any form.

Can't you feel the catch yet?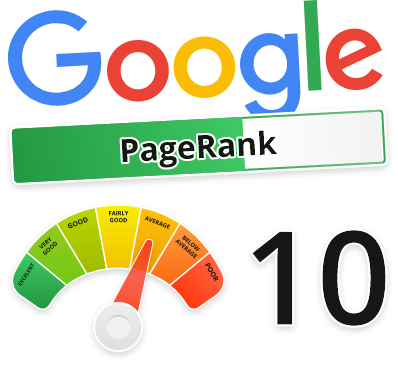 Google PageRank Checking Tools
in 2021
How to use them?
Generally, to use these tools (and they are all similar to each other) you need to take a number of simple steps: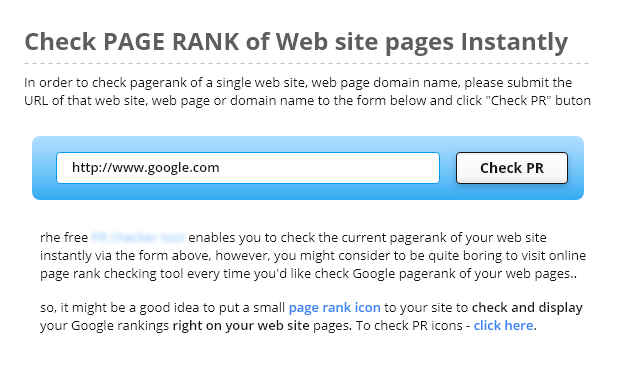 Step #1: According to the creators, you should always make sure you are on the Google PR Checker tool page. Pretty absurd, isn't it?
Step #2: Enter the URL of the page you would like to check in the input box.
Step #3: After that, click the "Check Page Rank" button.
The tool will gross up its results. This is usually a score on a scale of 0 to 10. If the result is closer to 10, it means that your PR score is very good. If the result is closer to 0, it means that your PR score is not that impressive. This tools would also usually give you an option to add a PageRank badge to your website.
However, in 2021, we can argue that the data these tools produce most likely has no relation to reality.
How to
improve

your Google PageRank

in 2021?

Even in 2021, there is always a way to improve your site's PageRank.

Let's take a look at what you can do to improve your PageRank? These tips will work no matter what your PageRank is inside Google today.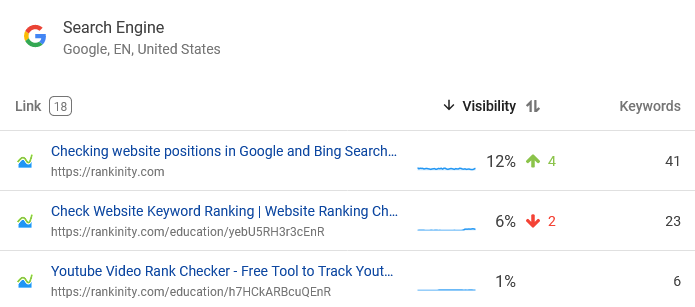 First of all, in order to improve your Google PageRank, you need to find out where your page is currently. This will give you an idea of where you are and where you want to go with that score. In fact, you need to get a list of Google search positions for your webpage.
You need to understand how PageRank actually works. This knowledge is necessary so you can clearly understand exactly what you need to do to get results?
You need to optimize your content and website for Google. The fact is that when you optimize, you are subconsciously following the requirements to increase PageRank.
Try to get lots of backlinks to your page. The reason is that PageRank score is directly related to the quality and quantity of links to your web page. The PageRank of each page depends on the index of pages that are linking to it. You need to use authoritative sites in order to improve PageRank quickly. Otherwise the PageRank gain will be minimal.
Should I use

Google PageRank Checker tools

in 2021?

If you ask - do you need to use the Google PageRank Checker tools (that are already abundant in the 2021) we would answer - NO, YOU DON'T.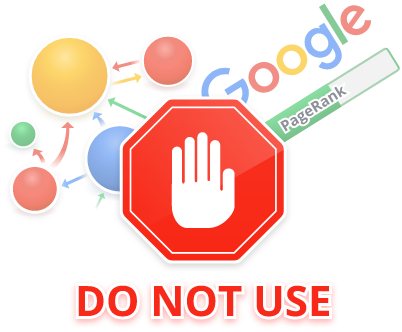 There's no need to be guided by metrics that have no connection to reality. It is better to check the positions of your site. Now it is practically the only one metric you can trust!
Manage your project
right on your phone
Get 300 checks per month
absolutely FREE!
No credit card needed. No strings attached. 👍